Carbon offsetting allows some of Australia's biggest polluting companies to try and look good on climate without committing to end the use of fossil fuels or switch to 100% renewable electricity.
Big businesses use 70% of Australia's electricity- so going renewable is the fastest way for companies to reduce our national emissions and halt the climate crisis in its tracks.
Sign the petition to pressure Australia's biggest energy users to

commit to 100% renewable electricity!
To Australia's biggest brands and electricy users:
When it comes to climate change, you can go from being part of the problem to being a big part of the solution. Please lead the way in moving our country to clean and affordable renewable energy and make a public commitment to power your entire operations by 100% renewable energy.
0 signatures. Help us get to 30000!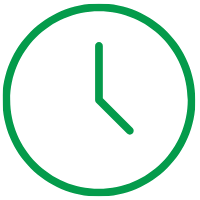 There's just not enough land
There is simply not enough land to 'offset' emissions from the burning of fossil fuels - we'd need another ten Earths to fit all the trees! We need to be protecting and restoring forests and eliminating fossil fuel consumption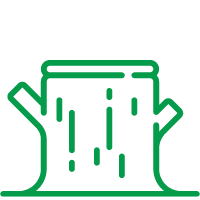 It's not a permanent solution
Given risks of fire, disease and drought, forest based schemes are not able to guarantee carbon is stored permanently. Eg. forest offsets in US purchased by BP and Microsoft recently went up in smoke following intense forest fires. It doesn't always make a difference
Many schemes have been found not able to demonstrate that they would not have happened anyway. Eg. overseas renewable projects are positive, but are likely to get finance without the purchasing of credits.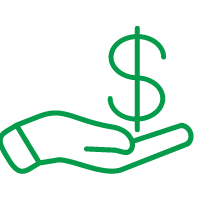 Increases the burden on developing countries
Offset programs have created social and environmental problems in developing countries, with existing land-uses and livelihoods displaced by land-based offsetting projects. Developing countries should not bear the burden of offsetting the emissions of wealthy companies and countries in a globalised carbon market. It gives the false impression of action
For non-experts, offsetting can create the perception of effective climate action and so divert choices and attention from real solutions.
Meet Australia's biggest greenwashers - just some of the companies using carbon offsets to try and clean up their corporate climate image.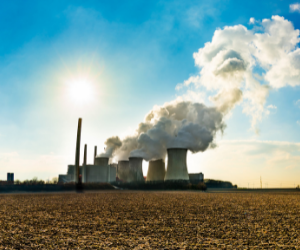 AGL - Australia's biggest climate polluter
AGL markets "carbon neutral" electricity products to its customers, despite 83% of its electricity comes from highly polluting coal burning power stations.
It's able to make these claims using dubious offsets. AGL plans to keep burning that coal until 2048, despite scientists warning we must stop burning coal by 2030 to avoid the most catastrophic impacts of climate change. To have any credibility on climate AGL needs to replace coal with clean renewable energy.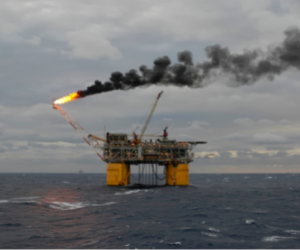 Santos and Woodside
Gas and oil companies Santos and Woodside have each made commitments to 'net zero' (by 2040 and 2050). At the same time both companies plan to massively expand their fossil fuel extraction with new gas or oil projects.
Rather than fundamentally restructure their businesses to prepare for a carbon free world, these companies continue to rely heavily on offset schemes like tree planting - and other unproven technology like carbon capture and storage - to meet these targets.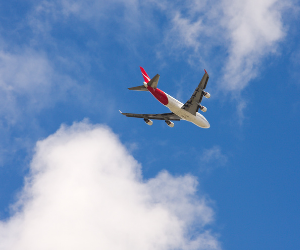 Qantas
Qantas - with its net zero by 2050 goal - heavily promotes its carbon offset program at the same time as doing little to address the fossil fuel problem at the heart of their business.
They continue to push the growth of aviation, are making only limited investments in alternative fuels and have no genuine decarbonisation plan. Despite electricity representing a relatively small proportion of their overall emissions, Qantas has not even committed to a 100% renewable electricity target.
While some companies are busy greenwashing, others are heading in the right direction,

making and meeting commitments to 100% renewable electricity by 2025.

Here are a few of the leading companies.
Woolworths, Coles and ALDI
Woolworths, Coles and ALDI have all committed to power up entirely with the wind and sun by 2025 or earlier. These retailers are signing deals with new wind and solar projects across regional Australia, and installing solar panels across their extensive store roofspace. This means greener groceries are now closer than ever before!
Telstra and Vodafone
The future is calling! Telcos Telstra and Vodafone owner TPG Telecom have both now committed to switch from coal to renewable power by 2025. And Telstra now sources power from solar and wind farms in Victoria, NSW and QLD, creating regional jobs and helping cut carbon pollution. This leaves Optus as the last remaining of the big telcos to go all renewable. C'mon Optus time to up your game!
Carlton and United, Lion and Asahi
Solar powered schooners are on their way with all three of Australia's biggest brewers to committing to 100% renewable electricity by 2025. These companies are putting solar power on brewery roofs, investing in solar farms, and even helping pubs to go renewable too. Drinks that are also good for the planet? Cheers to that!
De-coding corporate-climate-claims speak
Companies throw around a lot of 'green' phrases like net zero, zero emissions, and carbon neutral. But what phrases should you actually trust? Check out our handy reference table below.
| | | |
| --- | --- | --- |
| Phrase | What it means | Should I trust it? |
| Net zero emissions | When the amount of greenhouse gas emissions, such as carbon, are balanced out by their removal. The 'net' implies that as long as emissions are 'offset' in another part of the economy, the company can continue to produce greenhouse gas emissions. | No. Check to see how much of the target will be met using offsets. Does the company have a 100% renewable electricity goal? |
| Carbon neutral | When carbon dioxide emissions are in balance with those which are removed. It is technically the same as net zero, with the same issues with offsetting, except companies tend to use it to refer to their present state rather than future targets. | No. Check to see how much of the carbon neutral claim relies on using offsets. Is the company switching to 100% renewable electricity? |
| Carbon negative emissions | Achieved when more carbon emissions are removed from the atmosphere than is emitted. Carbon negative is often used interchangeably with the term climate positive. The credibility of a "carbon negative" claim depends on whether the company is relying on offsets, or actually reducing emissions across their operations. | Check to see how much of the carbon negative claim relies on using offsets. |
| Zero emissions | Zero greenhouse gas emissions, achieved without the use of offsetting to balance emissions. | Yes. |
| 100% renewable electricity | Electricity that is produced from renewable sources, such as solar and wind. An electricity consumer that uses '100% renewable electricity' is one whose net usage of electricity is entirely accounted for by electricity of this kind. | Yes. |