EVERGREEN
A newsletter dedicated to our
Green Guardians
WARRIORS

OF TODAY,

HEROES OF TOMORROW
To our beloved Green Guardians,

This year I have had the privilege and the challenge of steering our Whales Not Woodside ship tour along the West Australian coastline. A coastline that is so precious, teeming with life in every crevice.

While on board the Rainbow Warrior, we invited a marine biologist to help us document the unique biodiversity of WAs waters, and produce educational videos on the ecological value of Perth Canyon, The Abrolhos Islands, Shark Bay, and Ningaloo Reef. But unfortunately these places are all at risk, because of Woodside's proposed Burrup Hub gas project.

In order to stop this, it'll take many more Warriors than just the Greenpeace ship alone. As part of this ship tour, we have been training up the activists of tomorrow across both Australia and the Pacific, so they can rise up and keep the fight going well into the future. Big polluters like Woodside won't stand a chance.

I'm so grateful to have seen this work firsthand, and for all the wonderful Greenpeace volunteers, ship crew, staff, activists, and supporters that have made it all possible. I'm also thankful for the generational legacy left behind by our dearly departed Green Guardians, yesterday's heroes of the climate movement.

In all honesty, it costs a lot to fund a Greenpeace ship tour. A large portion of our funding to enable this successful ship tour came from gifts inherited from Greenpeace's supporters who no longer walk this earth with us. Truly, they have left the world a better place than how they found it.

Thank you for investing in the planet's future, and for supporting us to take action on your behalf for a greener, more peaceful earth.

Well Wishes,



Sarah Methven
Ship Tour Project Lead
Stopping deep sea mining before it starts
Imagine the impact of being able to go back in time to stop offshore drilling at the dawn of the oil age...

Today's climate catastrophes wouldn't exist! Unfortunately however, we cannot go back in time to fix our mistakes, but we can certainly learn from them as we go forward. And the next opportunity for our redemption is to stop deep sea mining.

We need the Australian government to show leadership and set an example for other governments on this issue, by calling for a global ban on deep sea mining.
Sailing for climate justice in the Pacific
It was March this year, during a United Nations General Assembly, that 132 countries voted "yes" for Pacific Climate Justice.

We know that strong and compelling evidence about the impacts that climate change is already having on communities across the world will play a key role in convincing the court to hand down a decisive and authoritative opinion. That's why the Rainbow Warrior visited the Pacific earlier this year; to document the human rights impacts of climate change in this region.
Speaking truth to power in creative
confrontations
This year we have had a huge increase in our Creative Confrontation Unit's capacity.
Thanks to your support, we hired three new full-time staff members from other Greenpeace offices around the globe including a former Greenpeace captain! All three have plenty of experience in taking creative actions. Between our Whales Not Woodside and Electrify campaigns, we have put a great deal of effort into holding specific corporations accountable for their responsibility to the environment.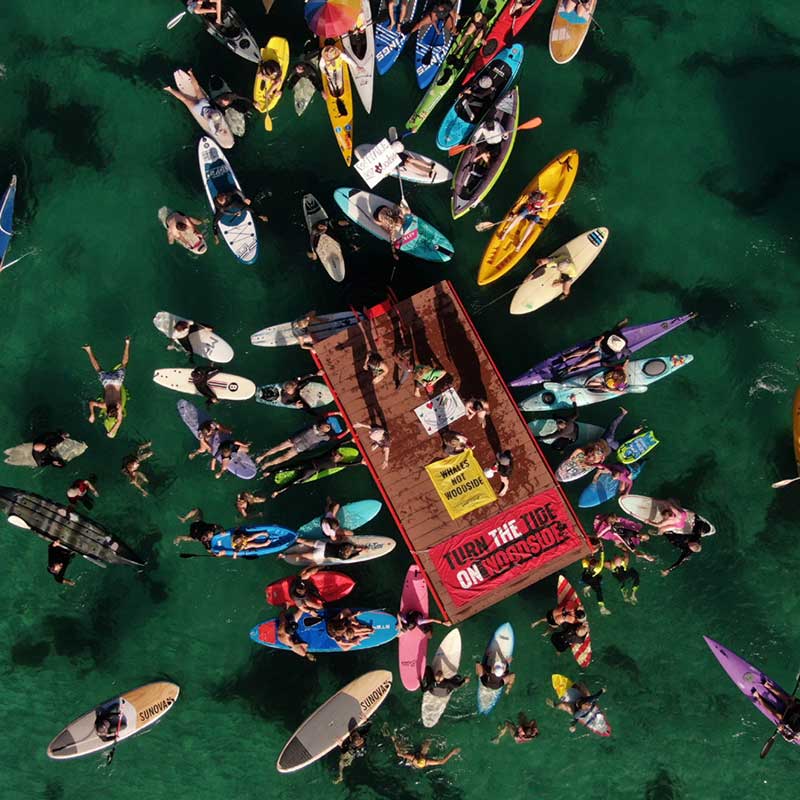 Holding

Woodside

to account in Western Australia
We organised a silent protest at Woodside's AGM in April, inviting local school strikers to learn the ins-and-outs of banner painting (a more complex task than you'd imagine!), and in partnership with local groups in WA, organised a Paddle Out event at Fremantle Beach to rally the community to turn the tide on Woodside!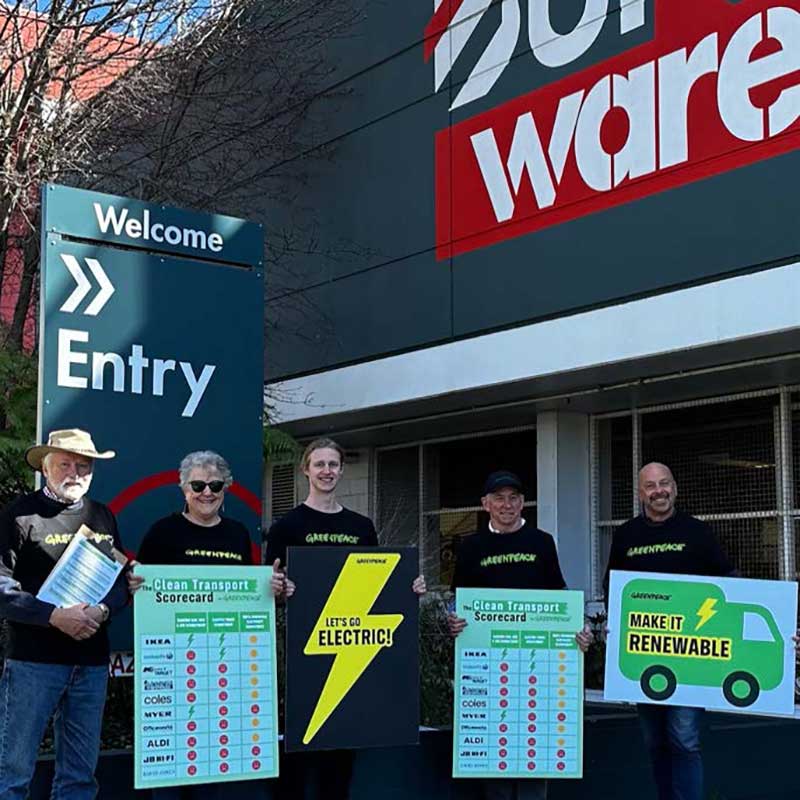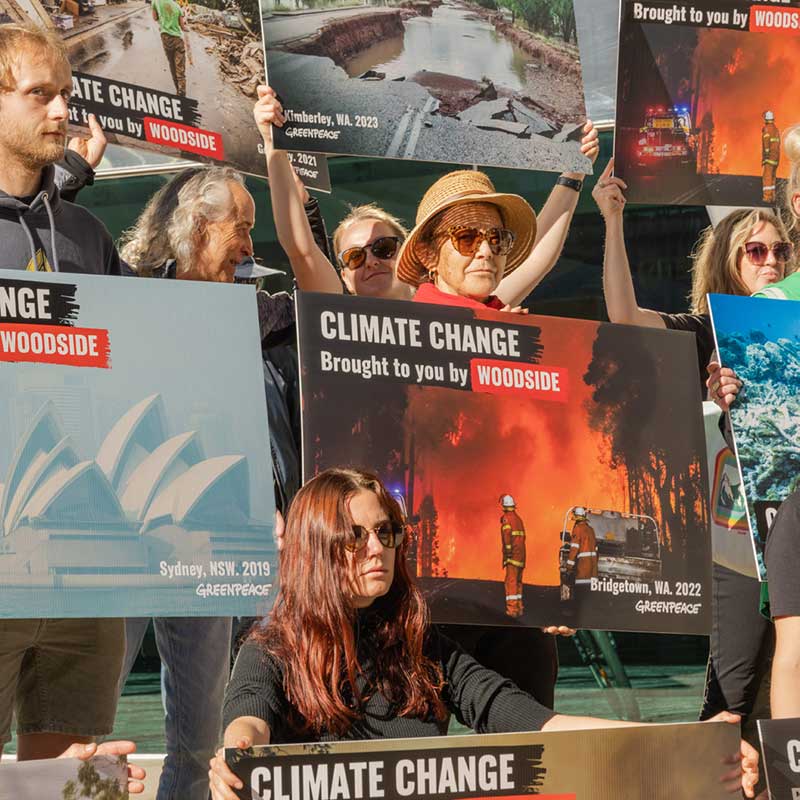 Direct action

with Greenpeace?

One of the great things about NVDA is that it is inclusive. There is a place for everyone at a Greenpeace action, and we'll always make sure that you are never put too far out of your comfort zone. For example, there will be people needing to be driven somewhere, banners to be painted, and sandwiches to be made. Greenpeace also covers the expenses, fines, and legal fees for our activists!
If you, or someone you know is interested, go to our volunteers sign up form! we'd love to see our Green Guardians taking part if you are able.
Green Guardian
Ambassador Stories
"I left a gift to Greenpeace in my Will because it brings me hope, joy and a legacy for the future of our planet."


— Ildika Koppen, Teacher Librarian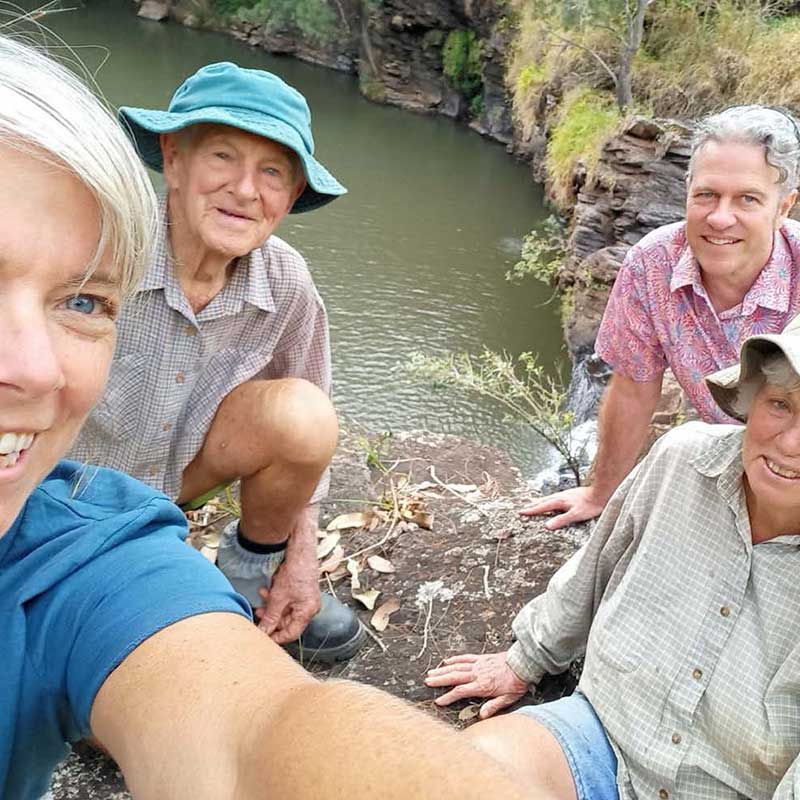 A lifetime of support
By Adrian Heyliger, Green Guardian Ambassador
"While the Rainbow Warrior was in Cairns this year, Terry and Helena from Greenpeace made the effort to visit our property. They thanked us for years of loyal support, and we shared many stories together over mango smoothies.
It was the highlight of our year."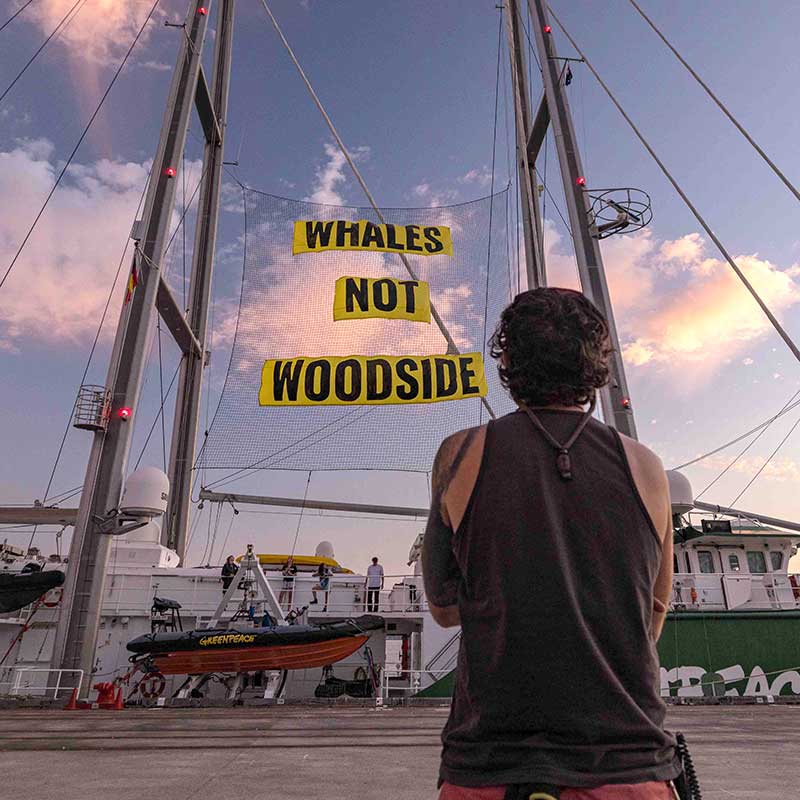 Rainbow Warrior in Albany
Some of you may know that Greenpeace's first campaign in Australia was in WA. Specifically, in the town of Albany where activists led by Bob Hunter started a local movement that eventually drew national and global attention – resulting in the closure of the last whaling station in the English-speaking world.

In recognition of how far we've come, Greenpeace held a "legacy event" in Albany on the 22nd of April this year.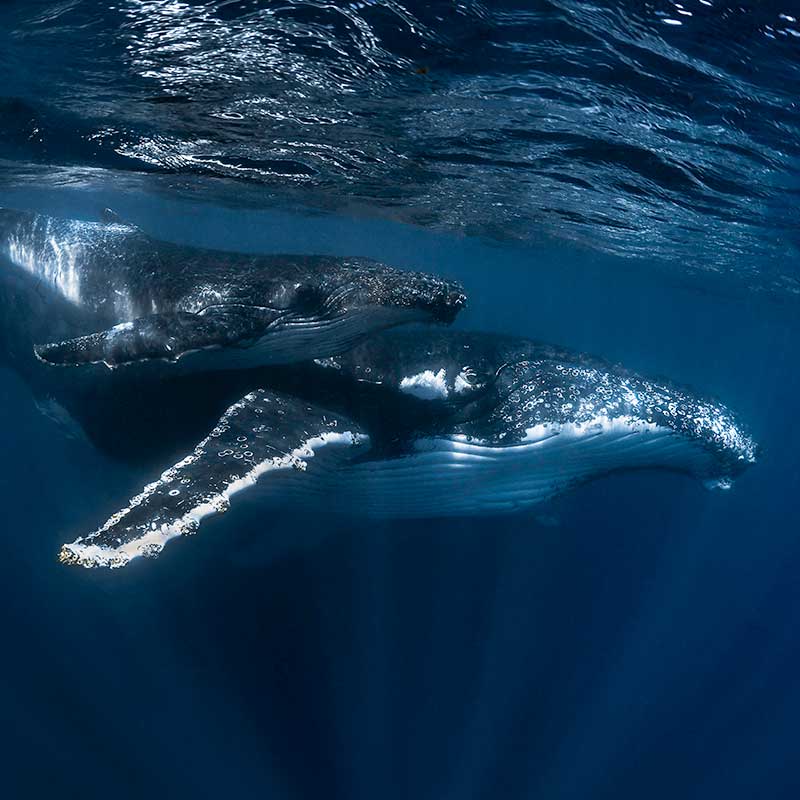 Whale watching
By Glenn Barry, Green Guardian Ambassador & volunteer

A stunning November dawn silently enveloped our beach in Sydney's north. The Tasman Sea was having a rest. As compensation, two Humpback Whales happened to be frolicking not too far out to sea. Carefully protected by its massive parent, a young one was learning to jump. Full bodily, the juvenile launched skywards before crashing sideways back into the brine.
Have you got a story to share?
Protect our future by remembering Greenpeace in your will
Protect our future by remembering Greenpeace in your Will.
20% of our campaigns are funded by gifts in Wills. Join our Green Guardians community and leave a legacy for a healthy future.